We decided to continue buying from them because we have established a relationship of trust.We also improved our working environment thanks to the various proposals they made.
---
Reason for implementation
We had been using KPL-1540, an earlier version of the KSL series, but there was aging degradation as a result of using them for more than 30 years.
The maximum weight was supposed to be 6 tons, but the machines could not handle that anymore. We also did partial overhaul twice.
We used the machines for many years, so the level of precision slowly fell. We had been scrapping the slideway by hand, but we wanted to reduce the burden of the operators who were doing that as much as possible, so we spoke to the sales staff, who gave us some advice, and we decided to install the KSL series. 
The sales staff from Sumitomo Heavy Industries Finetech visited us often and learned about our situation before making their proposal. The trust we have in them was the deciding factor in installing the machine.
Benefits after installation
After we purchased and started using the machine, there were many opportunities for us to speak to the person who designed the machine. Sumitomo Heavy Industries Finetech will meet our requests if we want to make changes or if we come up with new ideas while using the machine, so we are grateful for that.
In the grinding industry, every company has different manufacturing specifications or has their own unique ideas. Since the process of trial and error is very important, being able to have many detailed discussions with the designer and various people is a key factor.
Sumitomo Heavy Industries Finetech also values such communications.
The management of coolants is also crucial to grinding machines.
We have this image of people using grinding machines with dirty coolants, but we were able to improve our working environment by installing FINE MAG and FINECLONE from Sumitomo Heavy Industries Finetech.
The dirty water caused our operators to get rough hands easily, but we were surprised to see how much the situation improved after installing the machine.
That is why we were grateful that they proposed the installation of a coolant processing equipment at the same time.
After-sales service
Their sales staff was very familiar with the latest information on the industry, which should not come as a surprise since they are a grinding machine manufacturer.
When a company announces the release of their latest model, it is hard to know if it is suitable for our environment and method just by reading the general sales slogan. However, we trust Sumitomo Heavy Industries Finetech because they would study the conditions at our factory before proposing solutions that take the continued use of the machine into account. 
We are also satisfied with their detailed and speedy response to our questions and problems.
Benefits of installation
Migrated from machines that we had been using for a long period of time and reduced the burden on operators.
The relationship of trust gained through regular visits and proposals was the deciding factor in choosing the machine.
Their astute proposal also solved the issue of our operators getting rough hands.

Based on years of experience and our rich knowledge, we have created a CNC double column surface grinding machine with high precision and excellent operability to meet the diverse needs of our users.
Customer information
Tatsuo Fujii, Acting manager, Machinery Section, Machining Headquarters, Takeda Machine Tools Co., Ltd.
We will provide support!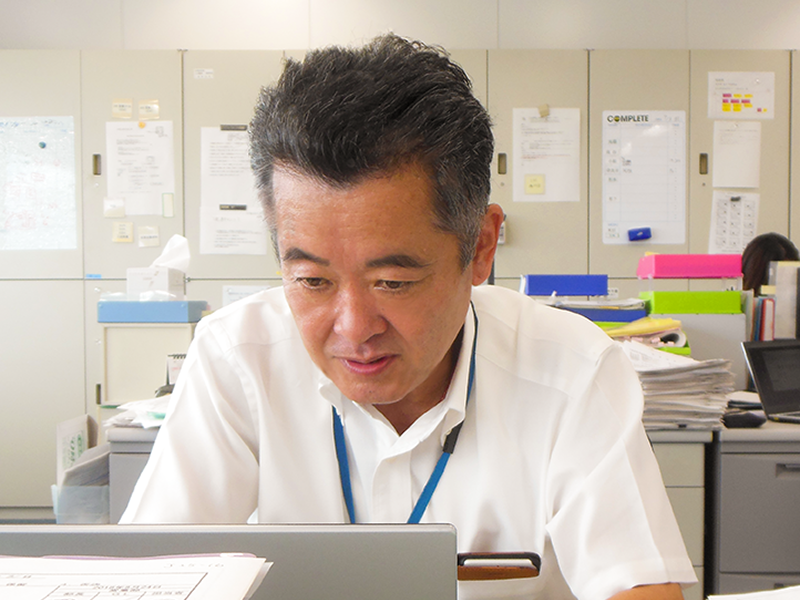 We provide solutions by thinking from the customer's perspective using the know-how that we have accumulated for many years.
Please contact us if you have any questions. We will assist you in any way we can.
Yoshitomo Takatani, Staff Manager Machine Tool Sales Dept. Sumitomo Heavy Industries Finetech, Ltd.