We are satisfied with the high squeezing performance of FINE MAG – a machine that you want to recommend to everyone.
---
Reason for implementation
We had been using coolant devices manufactured by another company, but we were not satisfied with their durability and filtering precision.
The machines broke down after two years of use, so we used that opportunity to install FINE MAG from Sumitomo Heavy Industries Finetech, which is known in our company as a manufacturer with excellent products.
The performance was even better than expected, so not only did we replace all coolant devices in our factory with FINE MAG, but we also installed FINE MAG in various factories under our parent company.
Benefits after installation
We were not able to collect the sludge properly with the previous coolant devices that we had used with a concentrated pit, so we had to get other companies to come in and collect the remaining sludge periodically.
We had to stop the machines to do this, so we got the workers to come in on weekends or public holidays, but sometimes we had to do it even when we did not want to stop production, so it affected our productivity.
After installing FINE MAG, we were surprised when we collected the sludge for the first time because we had never seen so much sludge collected before.
We used to call other companies to come in and collect the sludge four to five times a year, but we have reduced that number to practically zero now.
The roller also has excellent durability. The replacement cost is not cheap and some parts need to be replaced frequently, but FINE MAG can be used for a long period of time, so we were able to cut cost and reduce the time taken for replacement work.
FINE MAG has exceptional squeezing performance, so much so that the collected sludge sometimes generates heat, so we actually use the machines with reduced intensity.
If the squeezing performance is bad, only the coolant will be pulled out, or we will have to throw things that we did not have to. However, FINE MAG has sufficient performance to meet our requirements.
Maintenance and after-sales service
Sumitomo Heavy Industries Finetech has dependable after-sales services and responds promptly whenever there is a trouble with the installation or after we begin operating the machines. When it comes to daily maintenance, we had an issue with the residual sludge hardening soon after we installed the machines because of the way we were using it, but Sumitomo Heavy Industries Finetech gave us advice on how to clean the machines and it is easy to do that now.
When we encounter a problem, the staff will visit the factory and take a look at the problem, so we can use the machines without worry.
We recommend FINE MAG to many people, not only because of its good performance, but also because of the company's good after-sales service.
Benefits of installation
Succeeded in cutting maintenance cost significantly due to high sludge collection capability.
Reduced the frequency and work time for replacing rollers because they can be used for a long period of time.
Excellent squeezing performance that exceeded our expectations!

Stable long-term performances and a variety of product lineup for different processes and materials.
Customer information
Kazumi Hachikubo, President, Nitto Steel Ball Mfg. Co., Ltd.
We will provide support!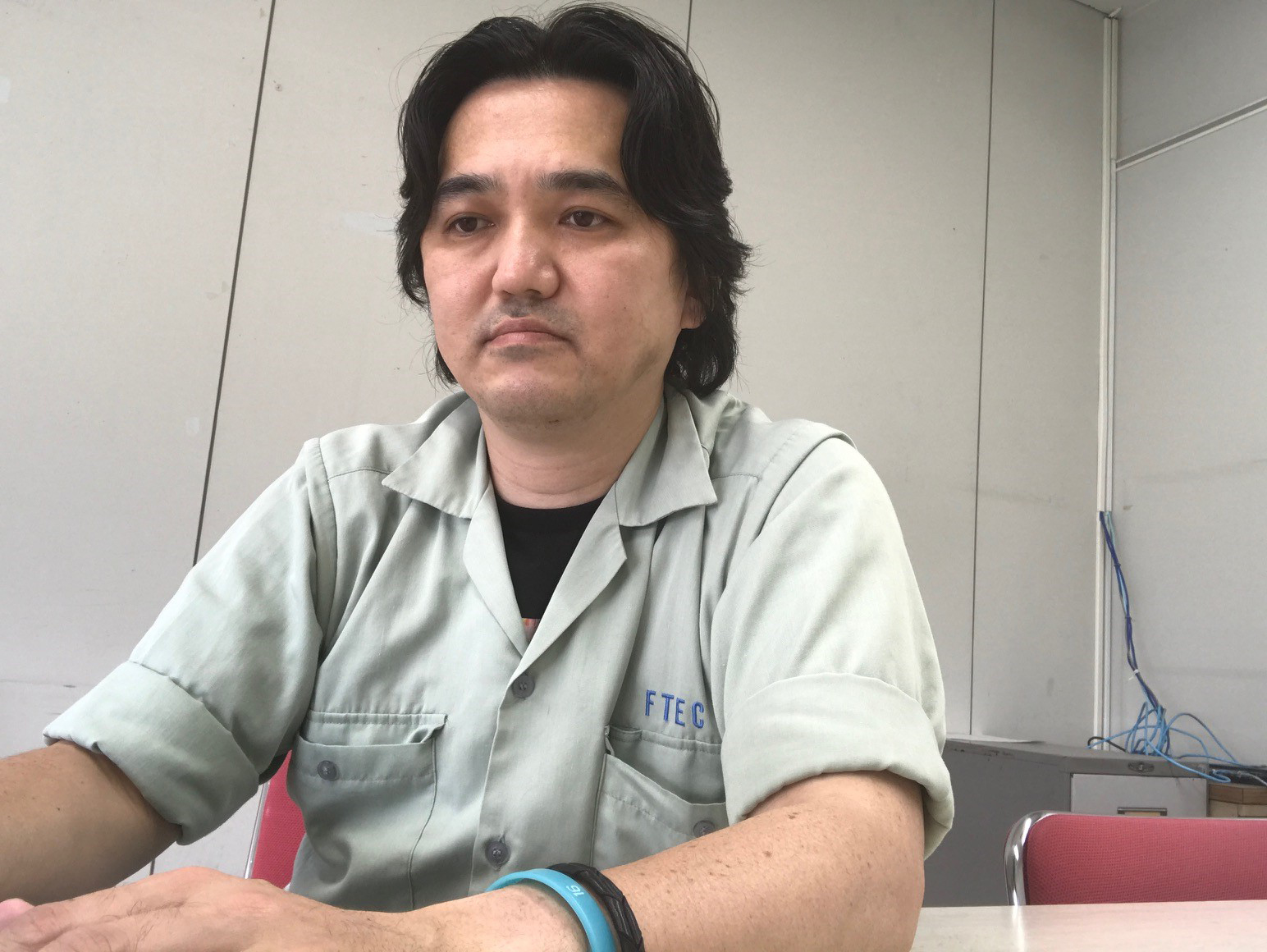 In order to clear away all problems you are bothered by, I will do my best to stand behind you with our proposals and after-sale follow-up services. Please feel free to contact me for anything no matter how trivial it may be.
Sumitomo Heavy Industries Finetech, Ltd.
Coolant System Sales Department
Hironobu Morita, Chief of Osaka Sales Office