Achieved satisfying operational revolution and high quality and precision with the installation of the KSH series.
---
Reason for implementation
We manufacture FPD-related parts with long shapes and we had been increasing the precision of our products through polishing, but our production cost started to exceed the budget, so we began considering grinding instead as a way to reduce the cost and work time.
We had been using double column machines from Sumitomo Heavy Industries Finetech, so we knew that their products had excellent operability. That was one of the reasons we decided to install KSH-820 and as a result, our business condition changed greatly as well.
Benefits after installation
Ever since we installed grinding machines from Sumitomo Heavy Industries Finetech, we were able to improve the precision beyond our expectation and meet the customers' deadlines, leading to greater satisfaction. In addition, the number of orders we received for finishing using surface grinding increased instantly and now constitutes more than half of our sales.
Crystal Optics was established as a company for polishing, so we expect high quality when it comes to grinding as well. We are able to manufacture products with a stable quality with the grinding machines from Sumitomo Heavy Industries Finetech and meet the customers' high expectations.
We use KSH mainly to do precision work on long objects, and as a result of installing the machines, we have been able to grind workpieces measuring 2 meters.
The bigger the workpiece, the harder it is to maintain a high precision, but the machines have good rigidity, so we can cut stably. This allows us to maintain a high precision when we manufacture. Now, we even handle products that exceed 3 meters.
Maintenance
At Crystal Optics, we run our machines continuously for almost 24 hours, excluding the weekend. Despite running for such long hours, we rarely encounter any trouble with the machines that require us to stop our production.
Sumitomo Heavy Industries Finetech promptly handles issues that we cannot handle ourselves, such as machine breakdowns or parts procurement, as soon as we contact them. They also visit our factory often, so we can communicate comfortably.
The fact that maintenance is barely required for us to continue using the machines is also very helpful in terms of productivity.
Operability
All Sumitomo Heavy Industries Finetech machines have excellent operability in general. We like the fact that they are easy to learn and use, so even someone with no experience can operate the machine as long as they learn the basics with one day of training.
We often handle parts individually and need to change the settings every time, but their machines allow us to do so easily. The time it takes for us to start the machines is shorter compared to machines by other companies, helping us reduce work time.
The machines are designed with the users in mind, so it is rare that an operation mistake will occur. The whole process runs smoothly, from preparing and starting the machines to completing the work.
Benefits of installation
Improved the precision and the ability to meet deadlines, leading to a significantly higher number of orders received!
Maintenance-free machines that can run for a long period of time
Successfully reduced work time with quick settings

The most optimum grinding machine for various high-precision and high-quality grinding work, such as rigidly backed heavy grinding work.
Customer information
Mikio Fuchita, Deputy Head of the First Manufacturing Department
Crystal Optics Inc.
We will provide support!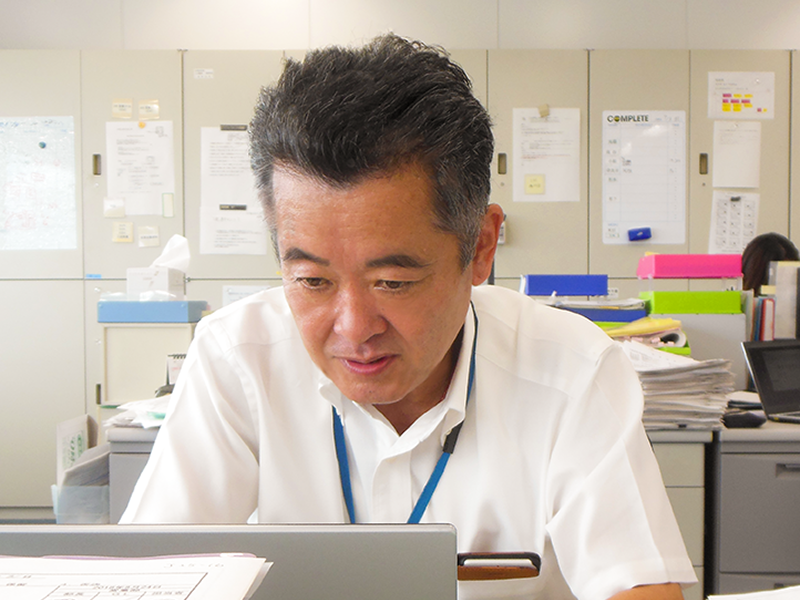 We provide solutions by thinking from the customer's perspective using the know-how that we have accumulated for many years.
Please contact us if you have any questions. We will assist you in any way we can.
Yoshitomo Takatani, Staff Manager Machine Tool Sales Dept. Sumitomo Heavy Industries Finetech, Ltd.