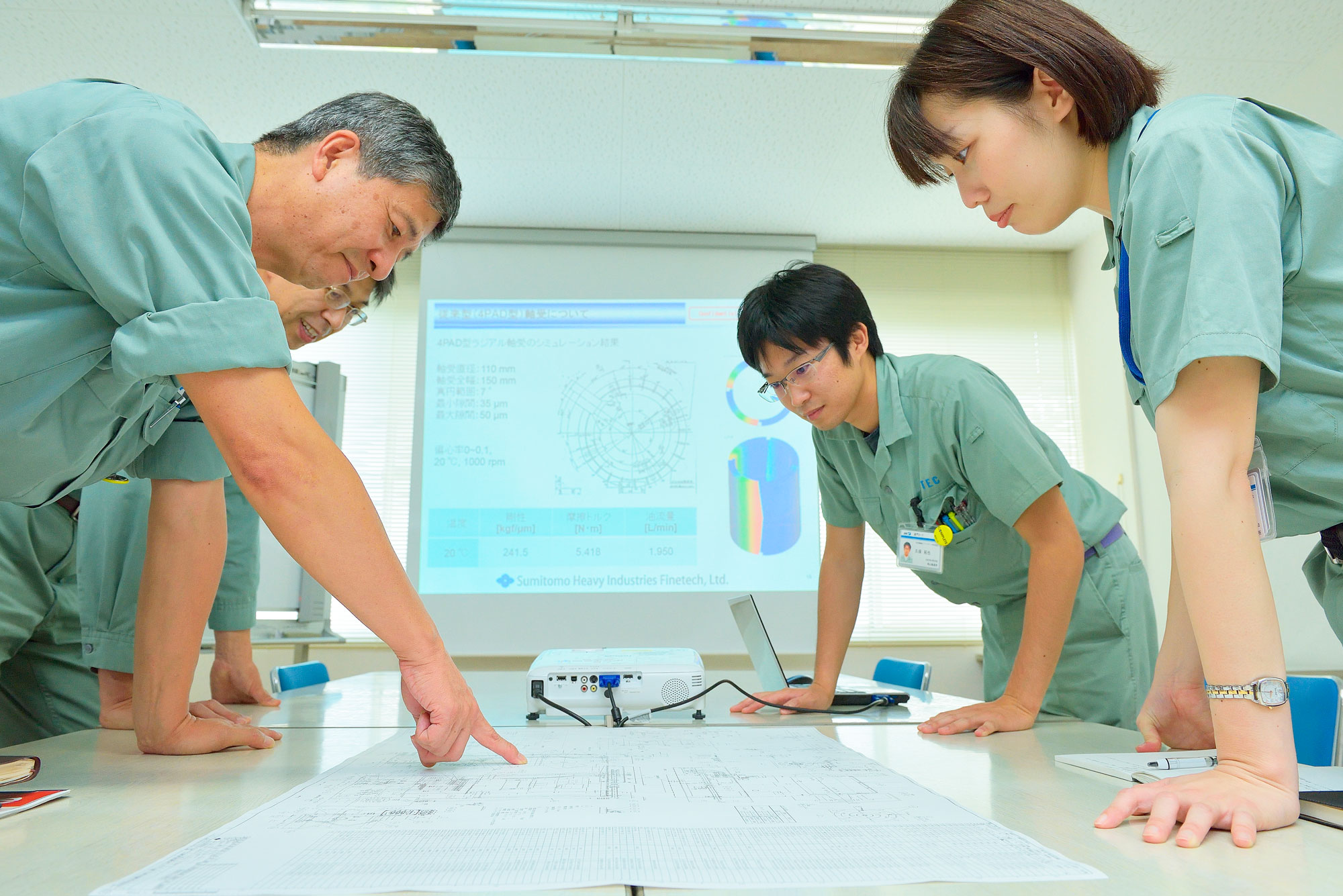 The discussions on changing the Japanese working style of late naturally includes manufacturing factories as well. More and more companies are seeking to improve their productivity by using machine tools.
There are two ways to improve productivity.The first is making improvements outside the machine,such as setup or measurement , and the second is improving the machine tools.
For the latter, grinding machine manufacturers pursue higher grinding performance with grinding wheels or better machinability for coolants that use fine bubbles.
Our company provides solutions to improve grinding efficiency by focusing on the new dressing method with the support of the Technology Research Center (TRC) of Sumitomo Heavy Industries.
We conduct joint researches with Okayama University, where many of our employees graduate from, for basic research and demonstration experiments.
We are currently investigating the difference in grinding power, processed surface and precision between the regular dressing method and the new method proposed by TRC in the research laboratory of Assistant Professor Onishi from Okayama University to establish a dressing optimization theory. Young engineers from our company have also joined this project to innovate grinding.
Takashi Onishi
Born in 1984. Doctor of Engineering.
Assistant Professor in the Division of Industrial Innovation Sciences, Graduate School of Natural Science and Technology, Okayama University
Affiliated institutes: The Japan Society of Mechanical Engineers, The Japan Society for Precision Engineering, and The Japan Society for Abrasive Technology
Specialized field: Various measures related to grinding and machining