The machine contributed significantly to higher productivity. We like that it can be operated according to the user's working environment.
---
Reason for implementation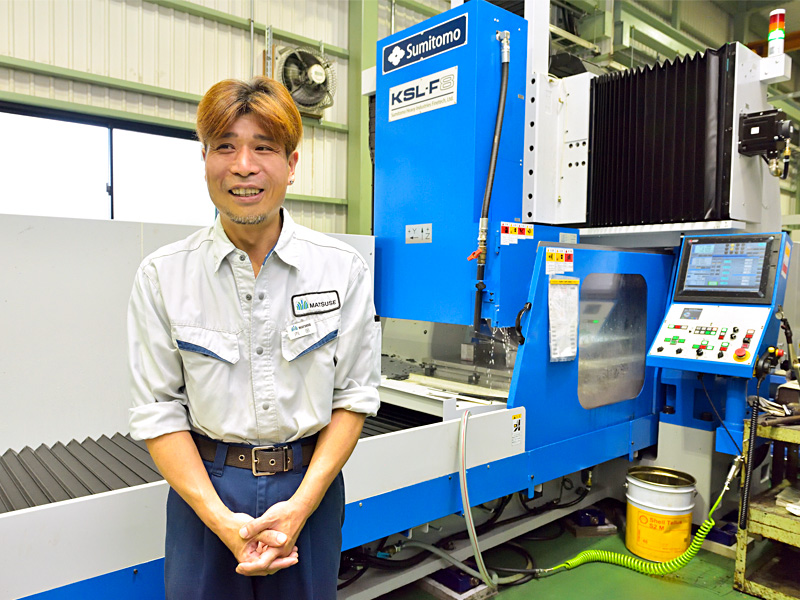 We had installed two grinding machines from other companies before purchasing KSL-F820. At the time, we were thinking of installing another grinding machine to increase our productivity and that was when we learned about KSL-F820.
We had never installed a double column machine like the KSL-F8 series, but we had often heard that it has good work efficiency from people in the industry. We had been thinking about getting a double column type for the next new purchase, so we told our chairman that we wanted to install the KSL-F8 series.
We then asked the sales staff from Sumitomo Heavy Industries Finetech to introduce the machines and after some deliberation, we achieved our dream of installing KSL-F820.
Benefits after installation
Basically, one operator manages all the grinding machines on-site at Matsuse Steel. For KSL-F820, as long as we configure the settings before operating it, it will continue running automatically until the machine stops, so our work efficiency went up immediately.
More than six months have passed since we installed the machine (as of Oct 2018). Our work had been piling up before that, but just by installing one KSL-F820, we were able to process all the orders smoothly. We can see clearly that our productivity has improved.
KSL-F820 also has excellent operability, which we greatly appreciate. Users can intuitively operate the touch panel easily with its multi-colored buttons and text display; and even those who have never handled a grinding machine can learn quickly.
We are still using machines manufactured by other companies, but due to its excellent operability and high productivity, we use mainly KSL-F820 now.
The design of the table takes into account the working environment of the users and is set at a height that allows users to set, grind and check the workpieces easily.
Maintenance and after-sales service
We are also satisfied with the after-sales service.
We use KSL-F820 as our main machine, so our work flow will be disrupted if it stops operating. However, Sumitomo Heavy Industries Finetech handles all issues, even minor ones, promptly and gives us advice, so it makes us feel confident in continuing to use their product going forward.
Benefits of installation
Significant improvements in work efficiency and productivity
A touch panel with excellent operability that operators can use intuitively
Perfect table height for the working environment

Based on years of experience and our rich knowledge, we have created a new series of Sumitomo double column surface grinding machines to meet the diverse needs of our users.
Customer information
Isamu Uchida, Assistant Manager, Plate Section, Matsuse Steel Co,. Ltd.
We will provide support!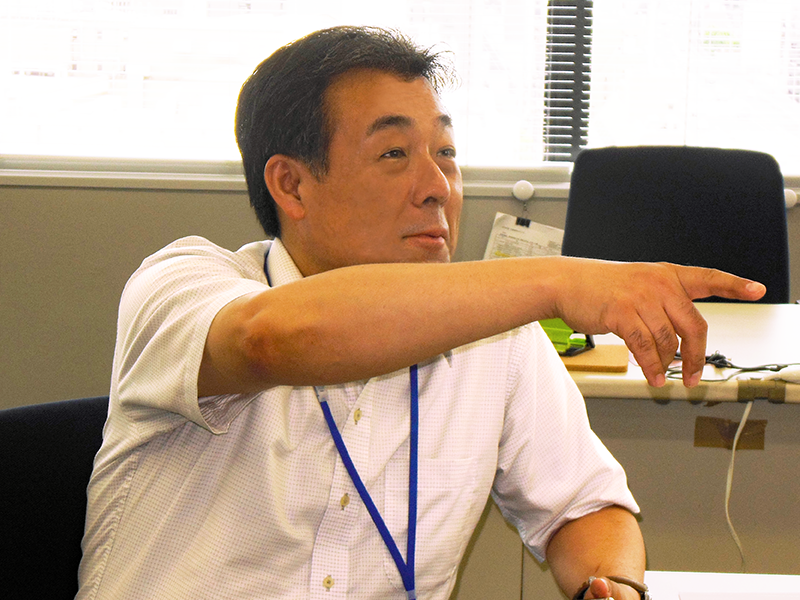 We work hard every day to make our customers happy.
Using the combined strength of Sumitomo Heavy Industries, we offer solutions for automating tasks and saving manpower that other companies cannot provide.
Please do not hesitate to contact us with any problems that you have, regardless of how small they may seem.
Keisuke Komatsu, Staff Manager Machine Tool Sales Dept. Sumitomo Heavy Industries Finetech, Ltd.